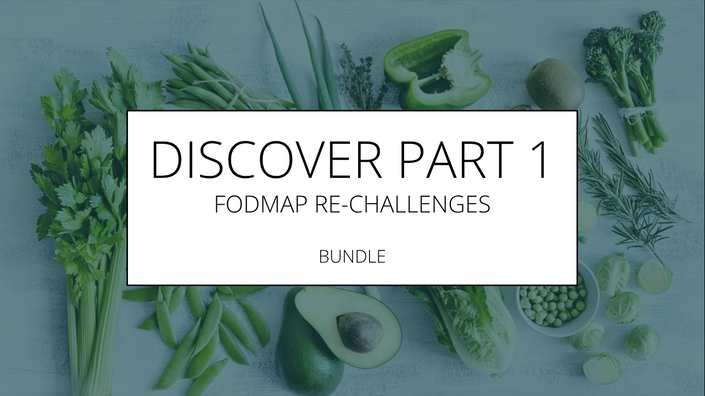 Discover Part 1: Demystifying The Re-Challenge Phase
A complete package of resources to guide you through the re-challenges, making it simple, straight-forward and delicious!
Your Instructor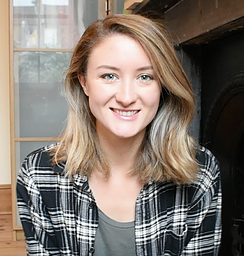 When I first learnt about FODMAPs, I had had IBS for 7 years and would pretty much do anything to make it stop. Embarrassing and unpleasant trips to the loo, missing social plans because of cramps and having to wear loose clothing to hide my bloated stomach. Obviously, previous advice to "be less stressed" and eat more fibre wasn't doing the trick. Andunfortunately, it all got a lot worse when I went vegan.
Frantically googling FODMAPs, it clicked… I had been eating beans, garlic and apples pretty much every single day!
I studied Biomedical Sciences to MSc so I felt pretty confident in researching and understanding everything I needed, but all the contradicting and meat-focused advice out there was a nightmare to trawl through. (Thankfully I did have some help from a dietician, but it's a long wait to see them in the UK and it wasn't very vegan-focused).
I've also always been really into cooking and even got to work with some professional plant-based chefs last year, so again I thought "I can handle this!". But then the limited portion sizes were so complicated and all my to-go foods were off-limits.
Honestly, I felt quite angry that I had to eat such tiny, boring meals when I'd been trying to be so hard to be ethical and healthy.
After a few false starts, I decided to start a YouTube channel for motivation and help other vegans in the same position… it's made me quite obsessed with studying this diet and understanding the different challenges everyone is facing.
For months now I've been getting messages from people struggling with various aspects of the diet. Either not managing to commit to the elimination phase because it's too hard and isolating on their own, or those totally lost in the masses of contradicting information online. Or worse, people trying it, feeling better, but being too scared to cook proper meals with a variety of healthy ingredients or start the Re-Challenge Phase. I can totally relate, I've been there! I do my best to write useful replies or make relevant YouTube videos but I know I could do more… so, after a lot of consideration, I've created this Your Wild Gut Project! I feel very strongly that as people attempting to help others with your food choices, you deserve an easy, fun journey back to good health.
Please don't hesitate to message me if you have any questions xx
Course Curriculum
Introduction
Available in days
days after you enroll
How To Actually Do a FODMAP Re-Challenge
Available in days
days after you enroll
Alternate Schedule If You're Feeling Cautious
Available in days
days after you enroll